Three weeks ago we asked you for feedback on an initial round of Mozilla Community Theme mockups and we received plenty! Then, we started sorting out what we got and preparing a plan for improvements.
Today, we present you a revised Mozilla Community Theme:
The new logo you can see here is a proposal for a Community Logo in Mozilla world. It means that we will offer it as a unifying branding element for all communities that will operate inside Mozilla environment, and it's perfectly in line with our Manifesto:
(…) The Mozilla project uses a community-based approach to create world-class open source software and to develop new types of collaborative activities. We create communities of people involved in making the Internet experience better for all of us. (…)
It has been combined, together with other elements into an improved screen of an example website: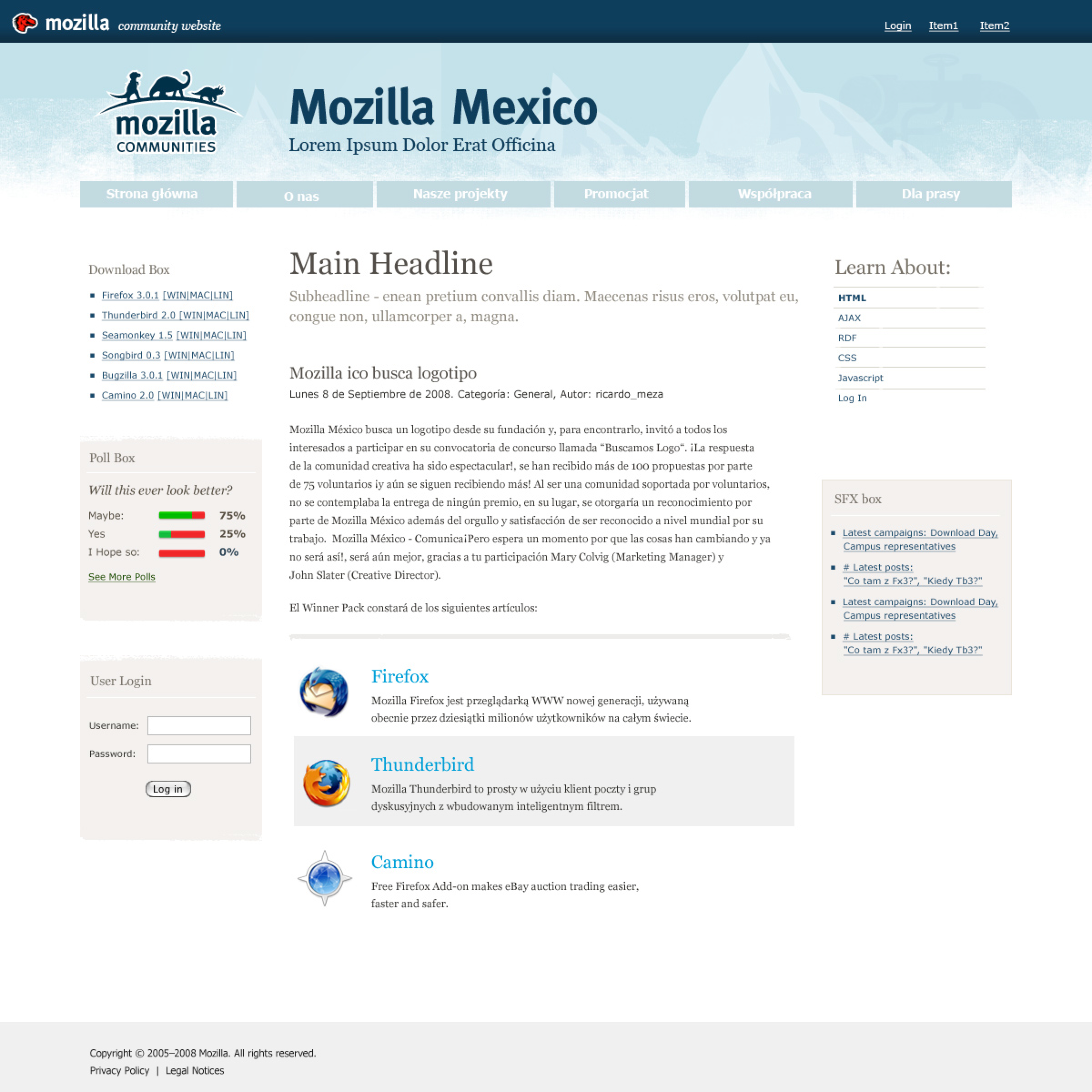 We will offer several options for the header bar, several header backgrounds and several color palettes:
This, of course, is still just an option set, since you can go beyond that and use the color set you want.
We're currently preparing a guidelines document for you, which should help you work with the sources once they're public. We're working on the template for other webtools (like forum, wiki), we're preparing sources for publishing, and we're open to hear your feedback once again on what do you think about this theme, so let us know what you think!